Vinh made an effort to get more active during lockdown and managed to lose some weight as a result. But when the lockdown ended and he was able to live more normally again, he fell back into old habits and regained all the weight he had lost.
What was the biggest benefit to working with ATP Personal Training?
"In the past, I would always come up with objectives that turned out to be impossible because of my lack of determination. ATP and Jacq have provided the perfect amount of support for me to achieve this goal.
My friends and family have never seen me this determined before.  They have seen me let myself go in the past without caring too much and they have seen me set objectives that I would drop after a week.  This time is very different and I feel a thousand times better!"
Vinh joined ATP and was immediately introduced to our D.N.A (Daily Routine, Nutrition, Activity) Coaching.​
Vihn says this was the key to his success. He now feels able to sustain the positive changes he has made to his lifestyle (and his body). We spoke to him after his amazing transformation:
Track, measure and record
"I found that daily tracking and monitoring are small habits that induce many others, and also make you accountable towards your greater goal."
If you want to maintain motivation levels then it is vital to track progress, this also allows you to make changes based on data rather than guesswork.
Be patient
Don't expect perfection from day one, changing established behaviours can take time but stick to the plan for long enough and they can end up feeling effortless.
"Nutrition was the hardest part for me, but actually it is still easy to keep a balanced and tasty diet."
"The diet was different from what I was used to at first.  I found that my old habits eventually became infrequent 'treats', and then it was eventually possible to avoid them altogether."
Train with appropriate intensity
"The training was also hard – especially when my ATP Coach Jacq wouldn't let me rest as long as I wanted to between exercises."
Manipulating rest periods is a great way of ensuring the proper training response. During the early stages of training shorter rest periods will help to build conditioning without negatively impacting performance, as you get stronger you can spend longer between sets.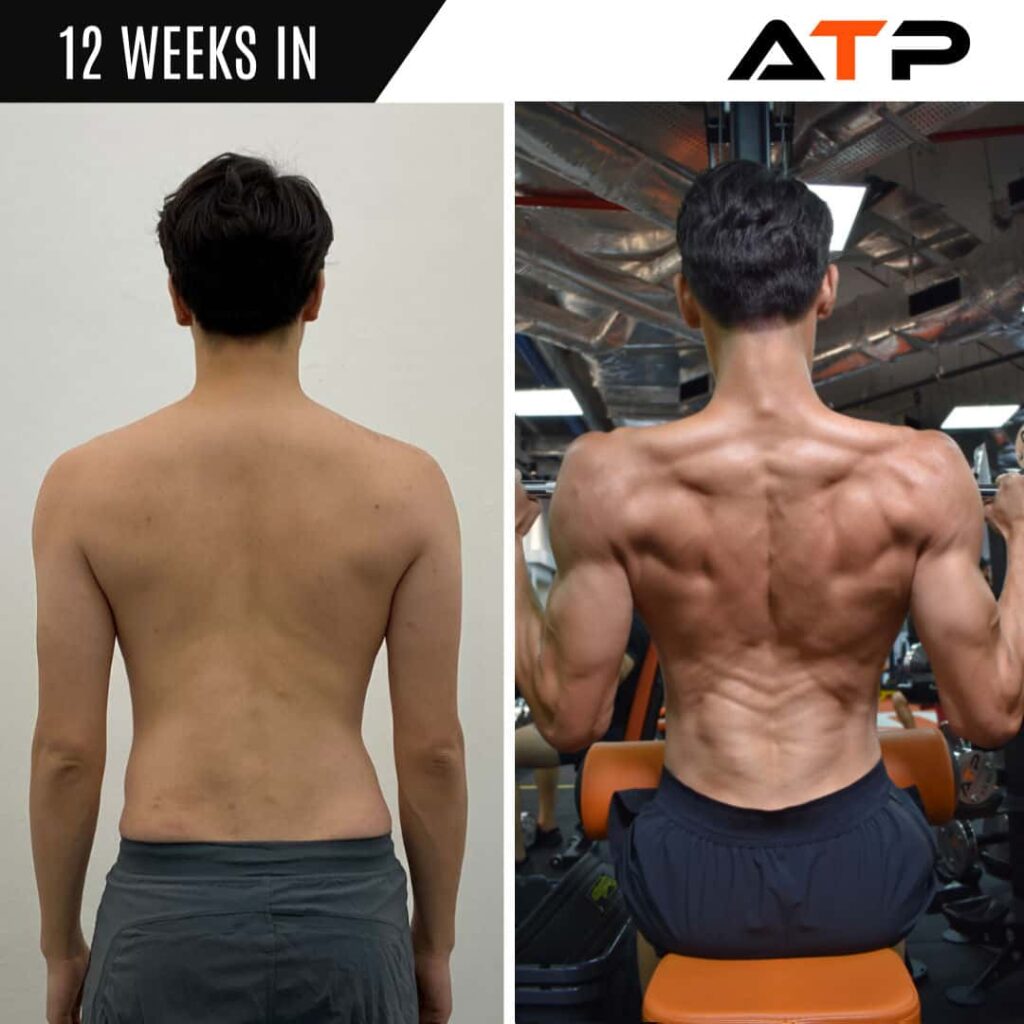 "I have many goals in life, and achieving this one with ATP Personal Training gives me the confidence to shoot for and achieve the others.

I started recommending it to friends after only a few weeks.  It is a challenge but it has a huge impact on general wellbeing, and anyone who wants to achieve their goal enough can benefit from this kind of experience."
If you've struggled to stay on track in the past and think you could benefit from the guidance, accountability and support of working with a ATP personal training coach then get in touch using the button below:
Inspired by Vihn? Share his story to help us spread the word